Regular price
$19.00 USD
Sale price
$16.00 USD
Unit price
per
Sale
Sold out
Share
LUMIERE INTENSIVE BRIGHTENING GLOWING BIO-CELLULOSE MASK | MASQUE CELLULOSE ÉCLAIRCISSANT INTENSIF LUMIERE
SIZE: 1.00 OZ 

|

28 G X 5 SHEETS
SKIN TYPE: ALL SKIN TYPES
IDEAL FOR: FINE LINES 

|

 REDNESS 

|

UNEVEN SKIN TONE
FORMULATED WITHOUT: FRAGRANCE & SYNTHETIC INGREDIENTS
AN INTENSIVE CARE MASK FOR BRIGHTENING AND GLOWING
Lumiere Intensive Brightening Glowing Bio-Cellulose Mask helps improve uneven skin tone and improves skin clarity. A prickly pear seed oil-infused mask for a smoother-looking and brighter skin tone. This mask is always a favourite for anyone looking to achieve a nice youthful glow with a noticeable smoother texture. Morus Alba Bark Extract, Portulaca Oleracea Extract, and Centella Asiatica Extract in this mask are active components that help brighten tone and diminish the appearance of dark spots. The mask is suitable for all skin types, and all of the ingredients have been carefully integrated together in the advanced formulation process. Skin is left feeling firmer, softer, and more even-toned, with improved clarity and complexion.
BENEFITS & FEATURED INGREDIENTS
This innovative mask is infused with a powerful blend of ingredients that work together to deliver exceptional results. The formula of Lumiere Intensive Glowing Bio-Cellulose Mask has over 30 natural active ingredients, including a blend of brightening agents, antioxidants, and moisturizing elements. All of these ingredients work together to give you a brighter, more radiant complexion. Brightening ingredients promote the removal of dark spots and hyperpigmentation, while antioxidants protect the skin from environmental damage and signs of ageing. The hydrating ingredients replenish the skin's moisture levels, leaving it plump and hydrated.
Niacinamide: This also known as vitamin B3, is a powerful ingredient that offers a wide range of benefits for the skin. It helps to minimize the appearance of pores, even out skin tone, and improve the skin's overall texture. Niacinamide is also known for its brightening properties, making it an ideal ingredient for achieving a more radiant complexion.
Centella Asiatica Extract: Centella Asiatica Extract helps in moisture retention by the skin barrier and reduces redness and inflammation. Centella Asiatica is an essential component in many K-beauty products that protect the skin from air pollution.
Portulaca Oleracea Extract: Purslane Extract has antioxidant properties that help heal wounds, soothe irritated skin, moisturize, and give anti-aging effects to the skin.
Morus Alba Bark Extract: White Mulberry contains antioxidant properties, and its greatest advantage for the skin is that it can reduce indications of irritation and diminish the appearance of discolorations and uneven skin tone.
Benefits of Bio-Cellulose Mask
One of the key benefits of a bio-cellulose mask is its ability to deeply hydrate the skin. The plant fibres in the mask can hold up to 100 times their weight in water, providing a burst of hydration that can help plump up the skin and minimize the appearance of fine lines and wrinkles. In addition to hydration, cellulose masks can also deliver a range of other benefits, such as brightening the skin, reducing inflammation, and improving overall skin texture. Bio-Cellulose masks are also known for their ability to create a barrier on the skin, which helps to lock in moisture and prevent it from evaporating. This barrier not only keeps the skin hydrated but also enhances the effectiveness of the other active ingredients in the mask. With regular use, a cellulose mask can help improve the overall health and appearance of the skin, leaving it looking brighter, smoother, and more radiant.
HOW TO USE
1. Wash your face thoroughly and apply softening lotion before the application of the mask. Lavez bien visage appliquer la lotion adoucissante avant le masque.
2. Open the packet and unfold the mask. Apply immediately, lining up with eyes and mouth. Ouvrez le sachet et déplier le masque. Appliquer le immédiatement, en l'alignant avec les yeux et la bouche.
3. Remove the mask after 15 - 20 minutes. Gently smooth any remaining essence into skin and lightly press over the entire face. Retirer le masque après 15 - 20 minutes. Doucement masser votre peau jusqu'a complète absorption du produit et presser légèrement l'ensemble du visage.

INGREDIENTS
Water, Glycerin, Dipropylene Glycol, Butylene Glycol, Panax Ginseng Root Extract, Sodium Hyaluronate, Citrus Medica Limonum (Lemon) Fruit Extract, Aloe Barbadensis Leaf Extract, Centella Asiatica Extract, Camellia Sinensis (Green Tea) Leaf Extract, Morus Alba Bark Extract, Portulaca Oleracea Extract, Niacinamide, Bambusa Vulgaris Leaf Extract, Cucumis Sativus (Cucumber) Fruit Extract, Lavandula Angustifolia (Lavender) Extract, Rosmarinus Officinalis Extract, Panthenol, Olive Oil PEG-7 Esters, Carbomer, Arginine, Opuntia Ficus-Indica Seed Oil, Xanthan Gum, Hydroxyethylcellulose, Betaine, Beta-Glucan, Allantoin, Titanium Dioxide, 1,2-Hexanediol, Caprylyl Glycol, Ethylhexylglycerin, Dipotassium Glycyrrhizate, Sodium Gluconate, Lavandula Angustifolia (Lavender) Oil, Citrus Aurantium Dulcis (Orange) Peel Oil. 
What is a bio-cellulose mask?
Unlike traditional sheet masks made of cotton or paper, cellulose masks are made from plant fibres that are highly absorbent and can hold a significant amount of moisture. This allows the mask to adhere closely to the skin, ensuring that the beneficial ingredients are effectively delivered and absorbed by the skin.
Is this mask for all skin types?
Yes, the Lumiere mask is suitable for all skin types, including sensitive skin. The gentle and nourishing formula ensures that it provides benefits to a wide range of individuals.
How often should I use this mask?
For best results, we recommend using the Lumiere mask 2-3 times a week or as recommended by your skincare professional. However, you can adjust the frequency based on your individual needs and preferences.
How long will it take to see results?
Individual results may vary, but many users report seeing noticeable results within a few days of regular use. Consistency is key when it comes to achieving a luminous complexion.
View full details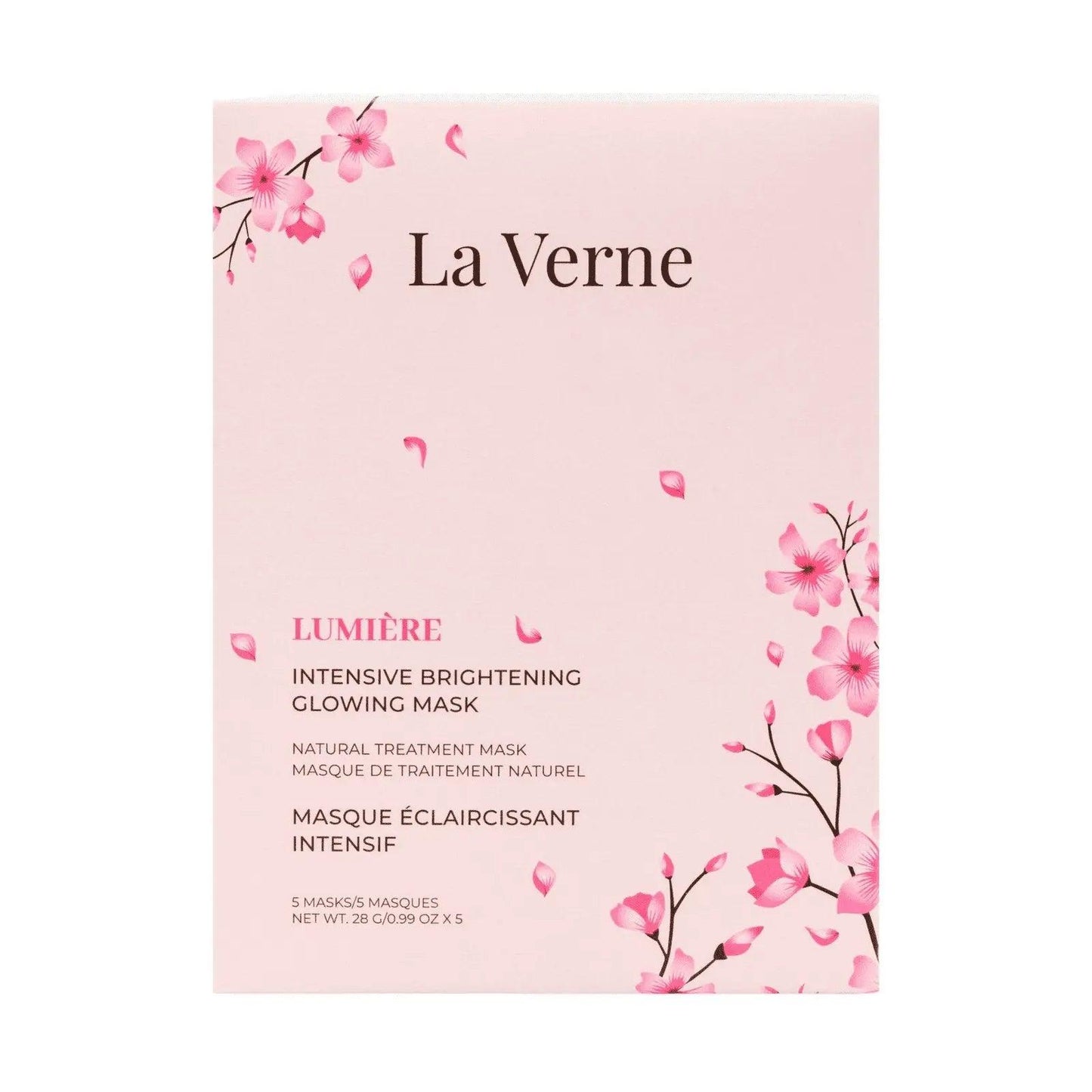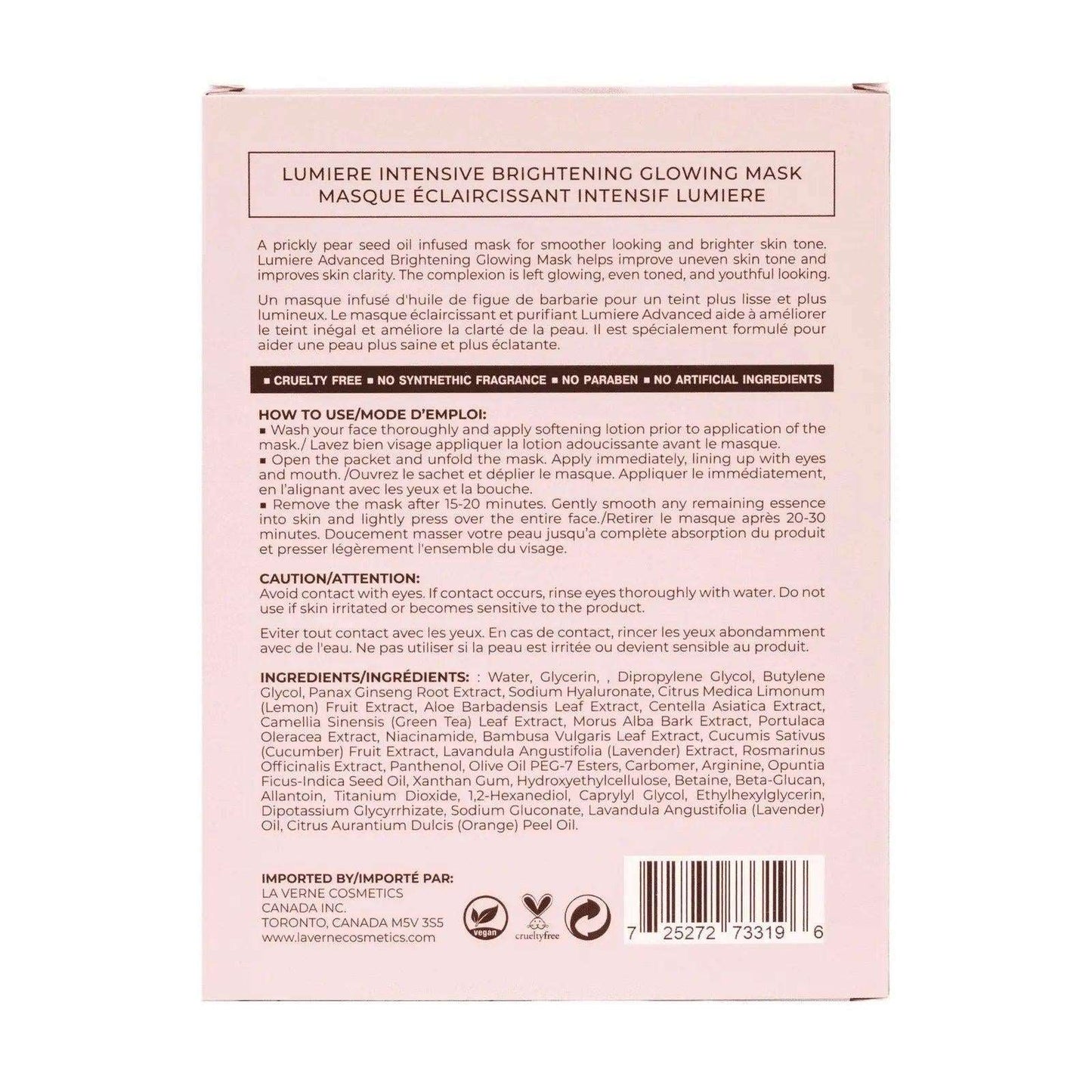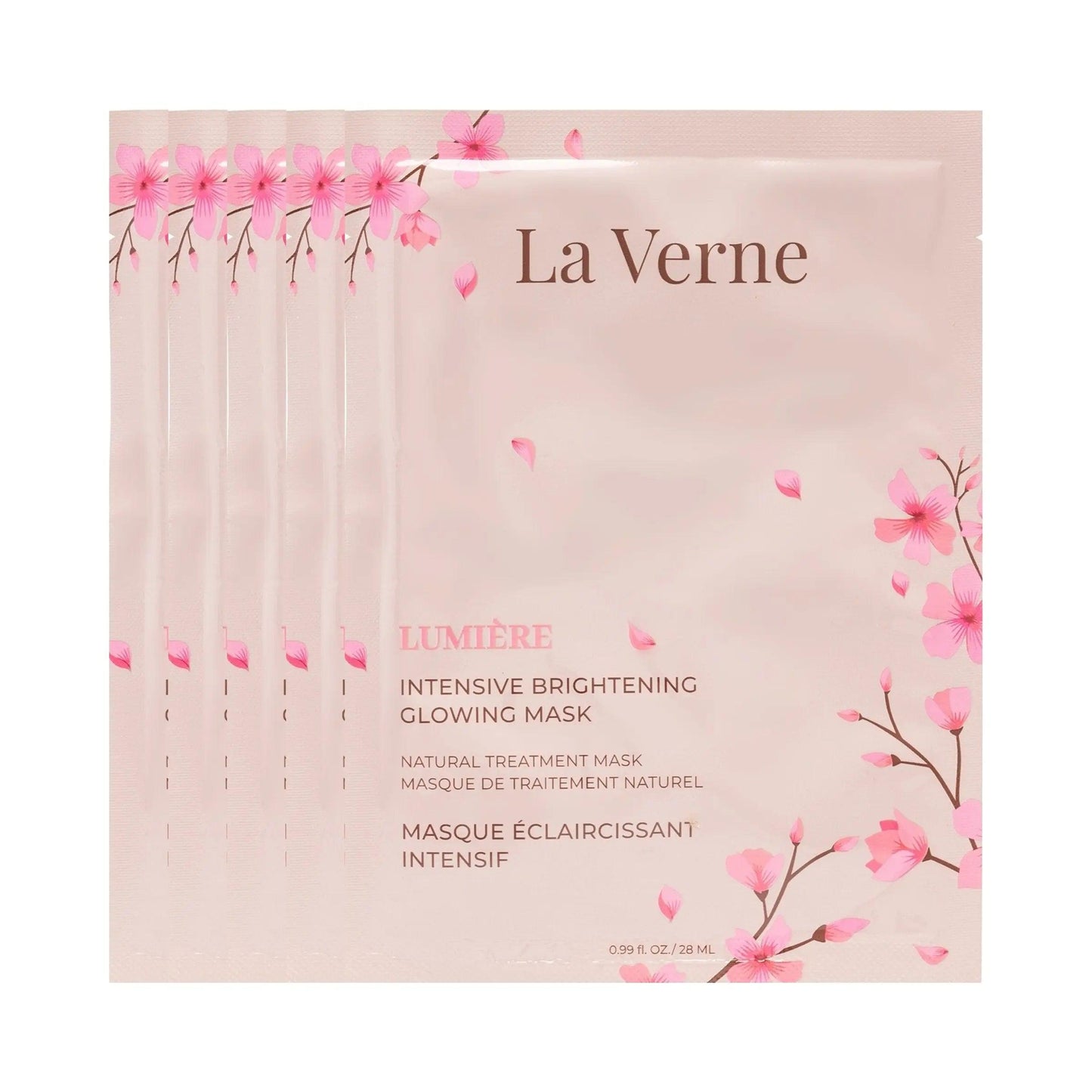 I found my favorite mask. This mask has a lot of essence and very high quality mask. If I apply other brand masks on my face, most of times the mask dry so quickly but La Verne mask never dried. It's easy to apply on your face.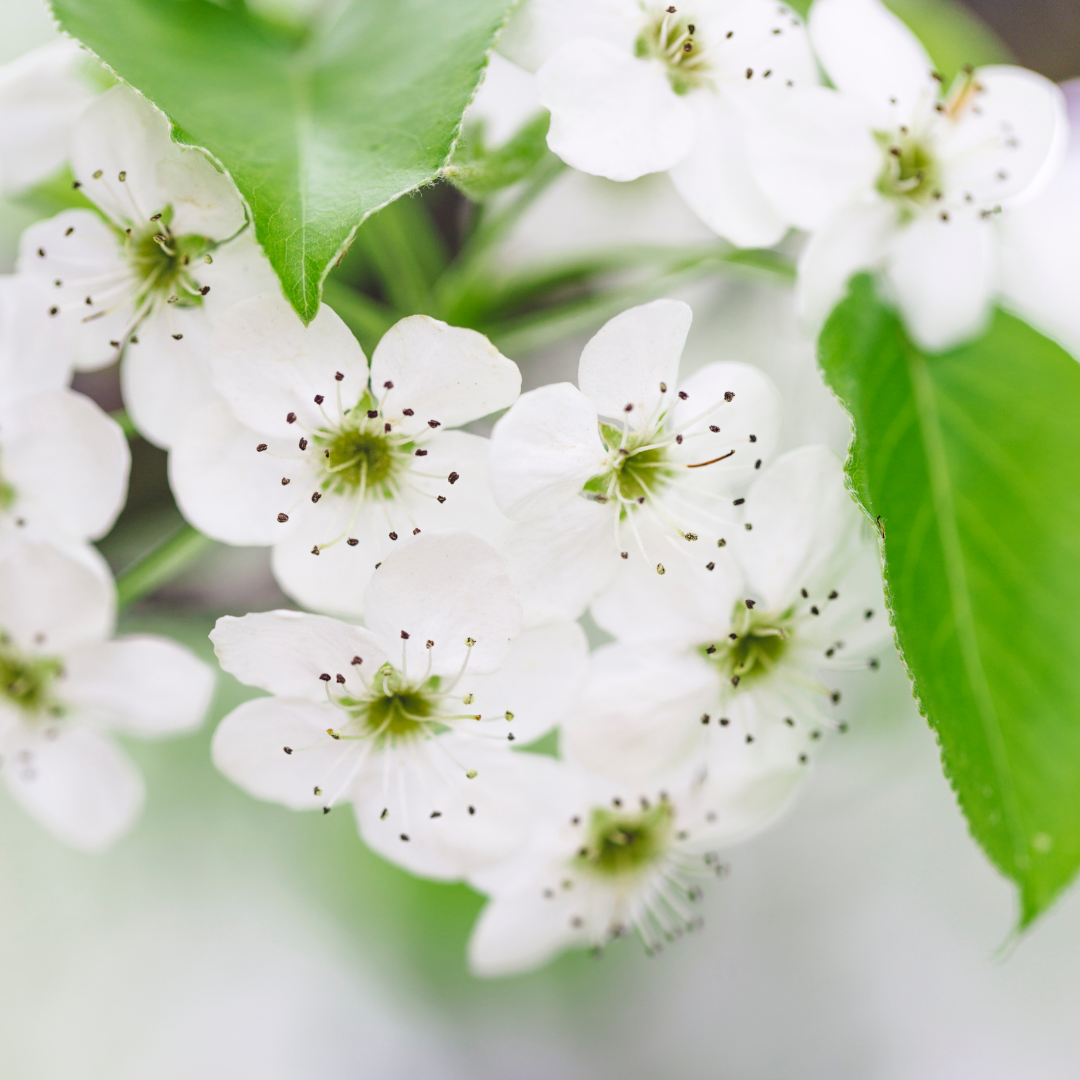 WHITE TEA
Camellia Sinensis (White Tea) Leaf Extract is obtained from young tea leaves picked before the buds bloom fully. The extract keeps your skin looking younger by protecting it from damage, and the antioxidant nature of the educes oxidative stress on the skin, which promotes skin cancer, wrinkles, and uneven pigmentation..
DISCOVER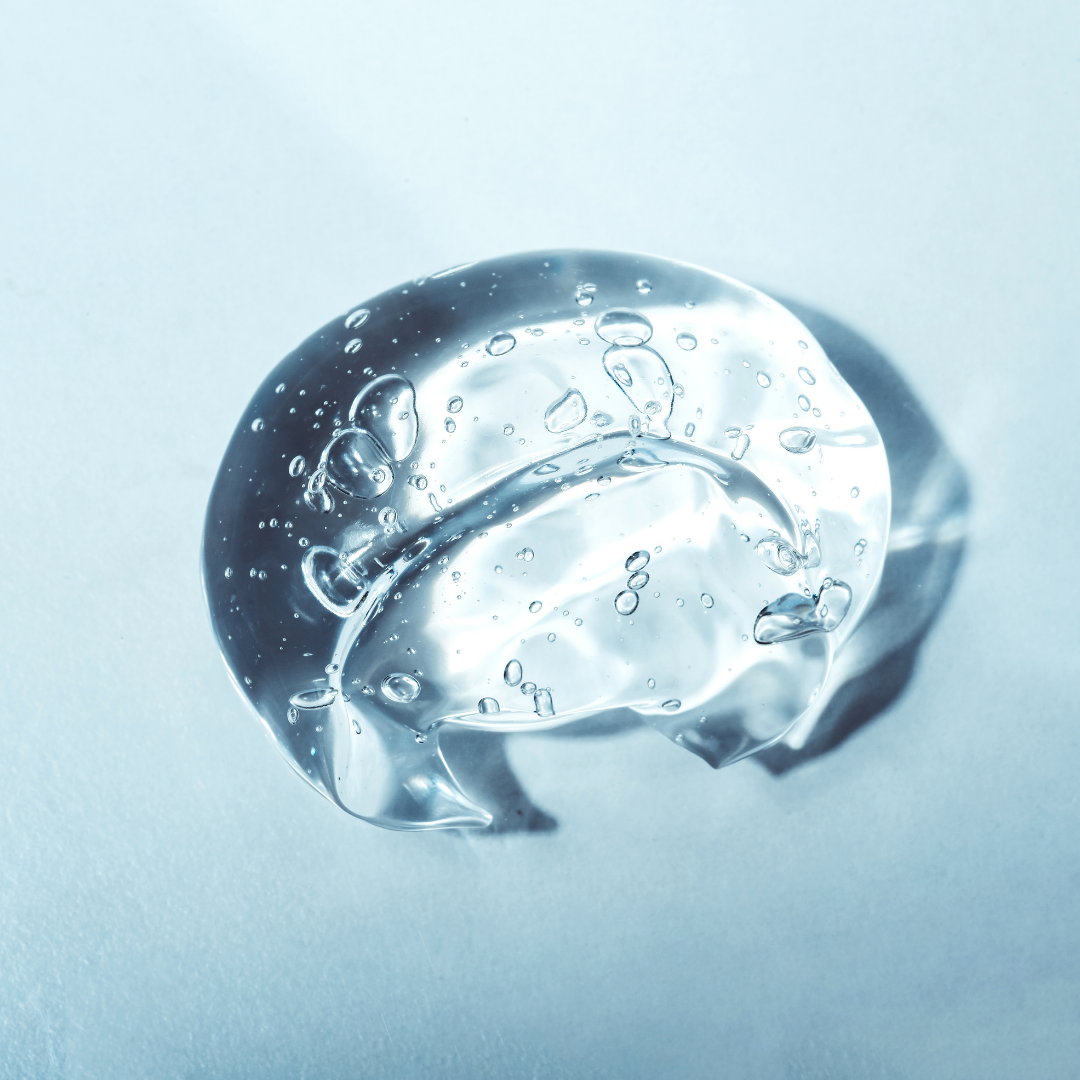 HYALURONIC ACID
Hyaluronic acid (or HA) adheres to water molecules, keeping the skin supple and hydrated. Our skin's hyaluronic acid levels drop as we grow older, resulting in dry skin and wrinkles. Supplements containing hyaluronic acid can aid in moisturizing the skin and minimize the appearance of fine lines and wrinkles.
DISCOVER